COMPANIONS ON THE WAY…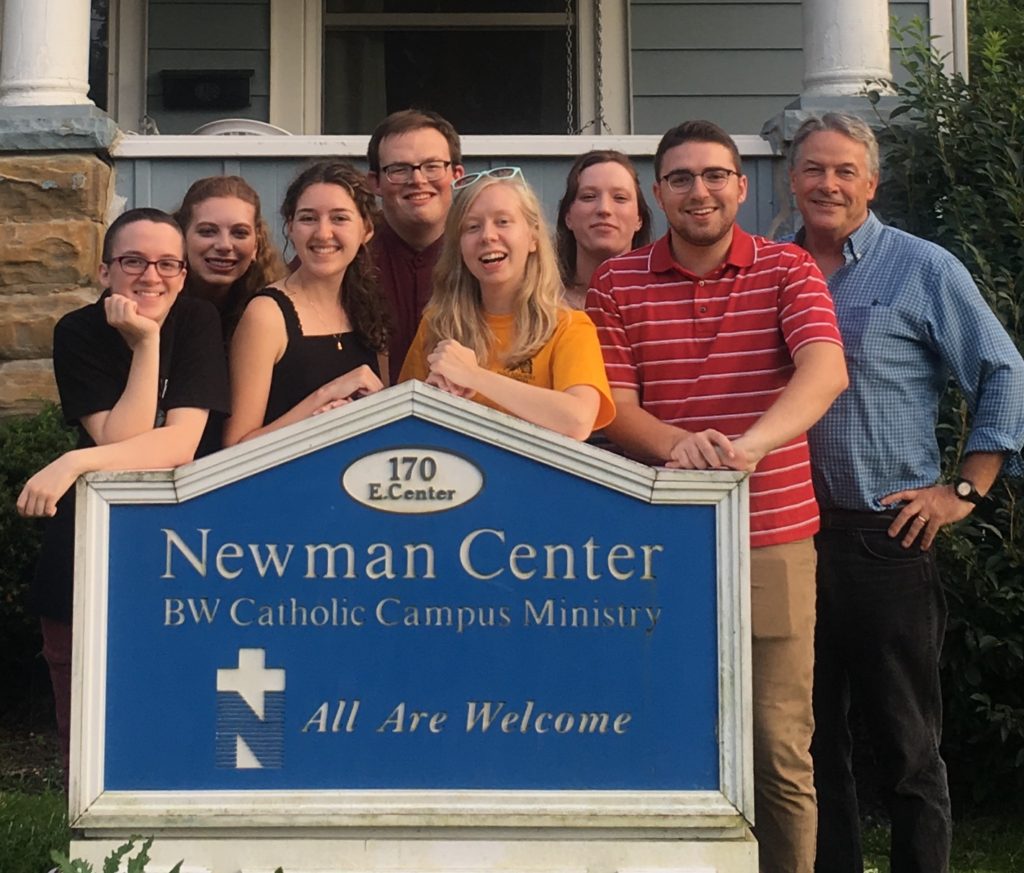 BW Newman is here for you. Whether you've stayed close to your faith, have drifted, or are searching for more… We are all on a journey, and college is an important part of that –full of adventure and discovery, but also some hazards –some obvious, and others, not so much.
We are companions on the way. The Baldwin Wallace Catholic Student Association is here to accompany you, to give you a 'second home' of sorts so you can reach out to all the good the university has to offer, while remaining rooted and strengthened in all the Goodness, Truth, and Beauty of faith in Jesus, who is himself the Way. When we choose to follow him, he shows us how to be fully human and happy as we wend our own way through this adventure… and to the next.
ALL ARE WELCOME…
Join us for one of our large-group events:
–Mass at 5 pm on Sundays throughout the academic year, at the Lindsay-Crossman Chapel, 56 Seminary Street. We have great music, great young priests, and a free meal afterwards provided by local volunteers.
–NewmanNight dinners, at 5pm on Wednesdays. These are family-style dinners at the Newman Center, with guest speakers who come to witness to their experience with some aspect of faith; they come from among the students, or from the community or on campus. This is a conversational, open-ended gathering with good food, good company, and a great spirit.
–Thursday Forum events, at 6pm at the Newman Center. These are more formal settings for a more in-depth look at a topic which can help to form your conscience in ways we all need to grow. In the fall of 2019, we will cover the foundations of Catholic Social Teaching, from 9/19 through 10/3, and then the Theology of the Body, from 10/10 through 11/21.
Get to know us, so we can get to know you… We look forward to meeting you!